There are two possibilities.
(1) Editing after input.
Select the note and right-click to open the properties window.
In the "Appearance" tab, you can now change the note head.
Confirm your selection.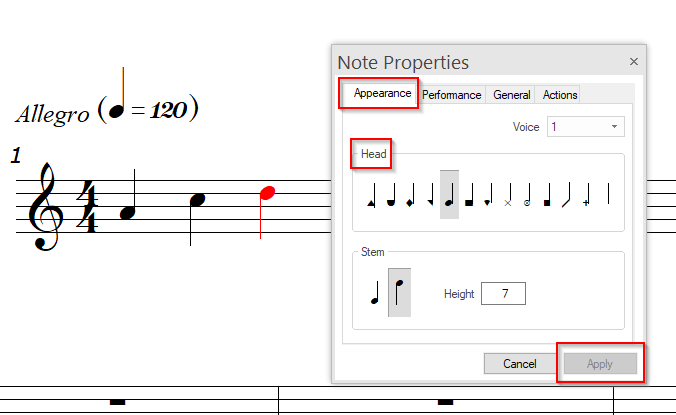 (2) Select before input

From the "Notes" tab of the Input palette, select the note head:


A drop-down appears:
You can now select the desired note head shape. You can see that the other note values in the "Notes" tab now also have adapted the new note head.
If you want to return to the usual round note heads, select "Normal (Sol)".