There are several options to adjust the size of notes or staffs in FORTE. First, select the command "General" from the main tab "Score" in the group "Layout". The Layout dialog box will open: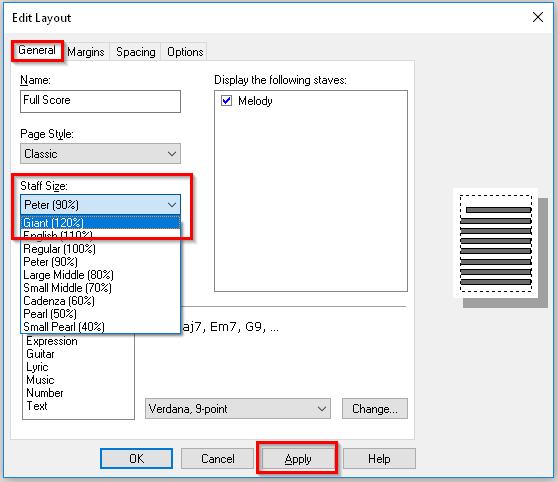 Increase the value of the row size from 100% to 120% to enlarge the staff.
Click "Apply".


If the size is not sufficient, you can edit the font size of "Music" under "Fonts".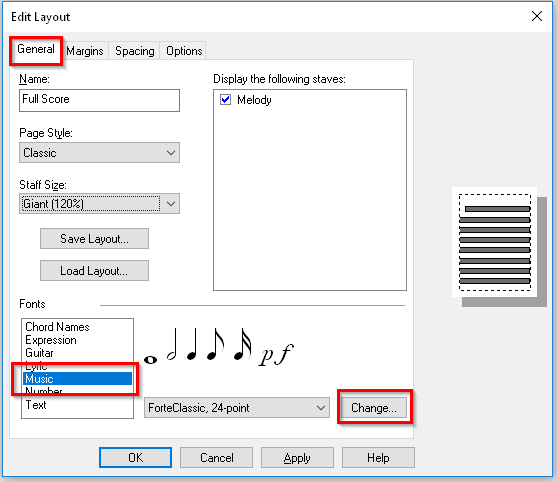 Click on the "Change" button and select a larger "Font size" in the "Font" window.
Confirm your choice by clicking on "OK" and then click "Apply".
You can also select another font for the note display if more fonts are installed on your system.